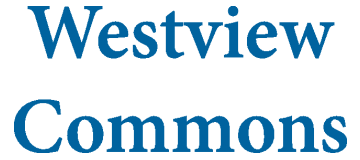 Your Review
Submit a Review

Resident Reviews
|

Recommended: Yes
Thank you for taking the time to rate our community, Roland! We are glad to know you've enjoyed your experience so far!
|Recommended: Yes
I recently had a wonderful experience communicating with the Leasing Specialist, Adelle She is professional from appearance to personality and has a welcoming spirit. As the saying goes first impressions are lasting impressions and she is definitely an asset to your company. She was very patient with me, calm, flexible and understanding. Thanks Adelle and I can't to move in
Thank you for the review, Crystal! We appreciate your taking the time to provide feedback and thank you for your kind words for our team member!
|Recommended: Yes
The property is well maintained. — I like that you can reach out to the property Manager and Staff and they will reply in a timely manner.
Thanks for the review, Shervon! We are happy to hear you are satisfied with the service you receive from our team and look forward to your continued residency.
|Recommended: Yes
Westview commons — nice and clean..
Thank you, Dewanda, for the 5-star rating and nice review, we appreciate it!
|Recommended: Yes
Very Satisfied — Hi Adele it's Pamela, I just want to say that I'm very satisfied with the service I received from you especially you you're always on point always on time maintenance I'm very satisfied I love the way you guys work with me and I will continue to be a good tenant and pay my rent on time I'm definitely giving especially you and Irwin thumbs up all the way thank you I appreciate you guys
Thank you so much Pamela! I appreciate you taking the time to rate our community and for the lovely things you had to say. Please let me know if there is anything else we can do for you and we'd be happy to help!
|Recommended: Yes
Nice place to live — Quiet, close to highway, shopping, transit stop
Thank you Donte, we appreciate the 4-star rating and review!
|Recommended: Yes
Quiet Cozy Community for a Great Price — I love this little community. The walls are thin, but noise is not typically a problem. The community is clean and neat, though the dumpsters behind the houses fill up very quickly. There's both on street and off street parking available, you'll always find a spot on either and there's no fee. Guests can park and visit without needing any kind of pass. Maintenance is quick acting when there's a problem, though it can be difficult to reach the correct party when there are other problems. Great price for the location and amount of space.
Thank you, Katie, for this great review. We're sorry to hear you've had some trouble with communication, we will do our best to improve on that aspect. Otherwise thank you again for the 4 star rating and let us know if there is anything else we can do for you!
|Recommended: Yes
I like the proplerty — I would tell them that it is quiet and peaceful.
Kendra, thanks for the great review. We appreciate you taking the time to rate us. If there is anything else we can do for you, please let us know!
|Recommended: YesBest proximity and price in Catonsville — Though WVC could use an upgrade to a more modernized interior and or appliances, overall it's a nice, quiet affordable community. Nice starter property
|Recommended: YesPeacefull — Very peaceful close to shopping areas
|Recommended: YesVery cozy — Very comfortable, I really like it.